One of the prominent tourist destinations of Kerala, Wayanad has so much to offer to the travelers visiting this beautiful place. Tourists are always attracted to the hills, valleys, lakes, waterfalls and the exclusive flora and fauna of Wayanad. Among them, the waterfalls in Wayanad always adds an extra appeal to the stunning beauty of this destination. Let's have a journey through these majestic waterfalls:
MEENMUTTY WATERFALLS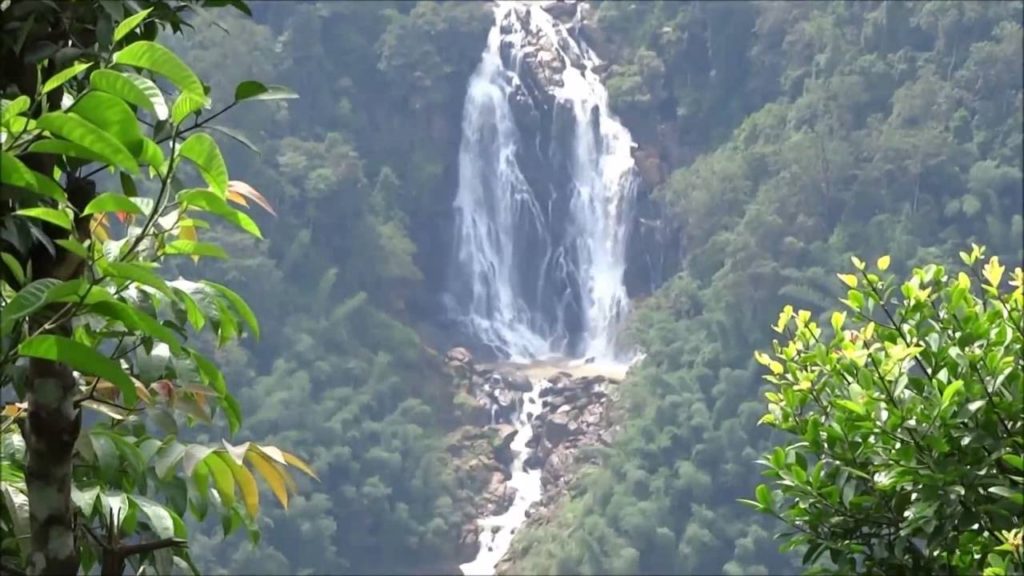 Located 29 km from Kalpetta in Wayanad district, this waterfall is one of the topmost attractions in Wayanad. The three-tiered waterfalls, at a height of 300m, are the biggest waterfalls in Wayanad and the second largest in Kerala. The name 'Meenmutty' derived from the concept that the fishes are blocked here. 'Meen' means 'fish' and 'Mutty' means 'blocked' and thus 'Meenmutty'.
To reach this waterfall, you will have to go for a two-kilometer trek through the moist deciduous forest. Though it seems to be difficult, you will forget all the tiresome of the journey, once you reach the waterfalls.
Meenmutty waterfall is considered to be a dangerous sport. So, you should be more careful while playing with the water. The best time to visit Meenmutty is from October to May. Visiting during monsoon season is not recommended. You can hire buses or taxis from Kalpetta to reach Meenmutty.
SOOCHIPARA WATERFALLS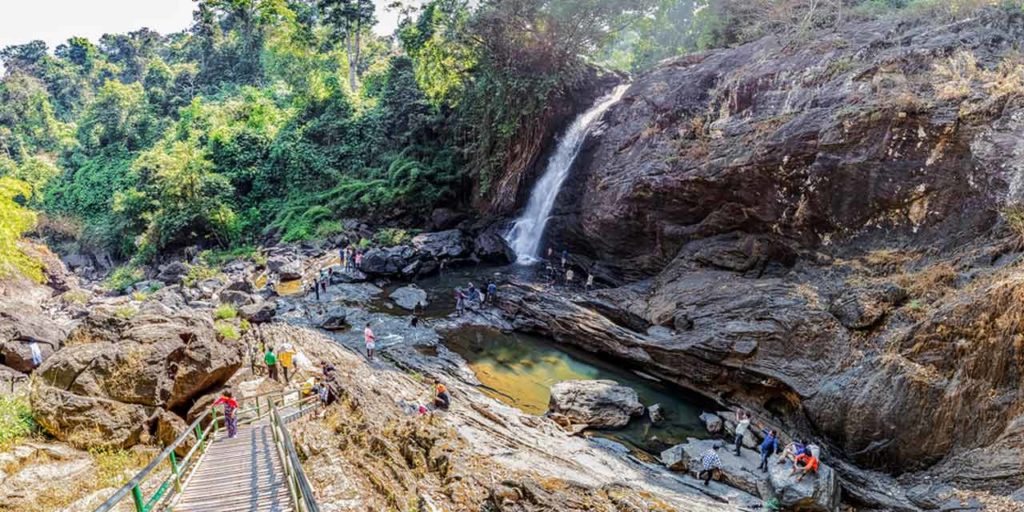 Soochipara waterfall is a three-tiered waterfall at Vellarimala in Wayanad. This waterfall, surrounded by dense green forest, is also known as Sentinel Rock Waterfall. A 20-minute drive from Meppadi in Wayanad will take you to this splendid waterfall. The name Soochipara derived from the words 'soochi' and 'para' means 'rock' and 'needle'. The name given is apt as you can see needle-shaped rock here.
You have to walk around 2 km to reach the waterfall, where vehicles can't move further. You have to pay a nominal fee for entrance and a camera. From the entrance, you need to descend to reach the falls. The water here cascades down from a height of 100 to 200 ft and this waterfall is an ideal place for trekking and rock climbing. You can sight a pool beneath this falls and here you can go swimming and bathing.
The best time to visit the Soochipara waterfall is during monsoon season as you can see the waterfall at its fullest. The destination is well connected to nearby places. So, you will not find any difficulty to reach here.