1. Fish Moilee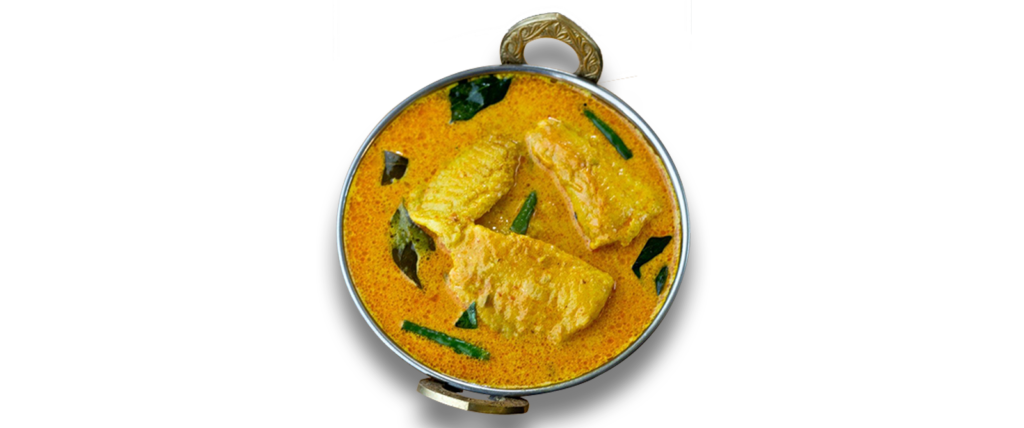 This is one dish that you must try if you love to eat fish. Cooked in freshly extracted coconut milk, the gravy has a creamy texture. The delicate flavor of coconut infuses well with onions, curry leaves, ginger-garlic paste, mustard seeds, and other spices to create a flavourful dish.
Order it with a bowl of steamed rice. The right way to eat it would be with a bowl of locally cultivated Gandhakasala rice. The aromatic rice and the fish moilee complement each other.
2. Appam & Chicken stew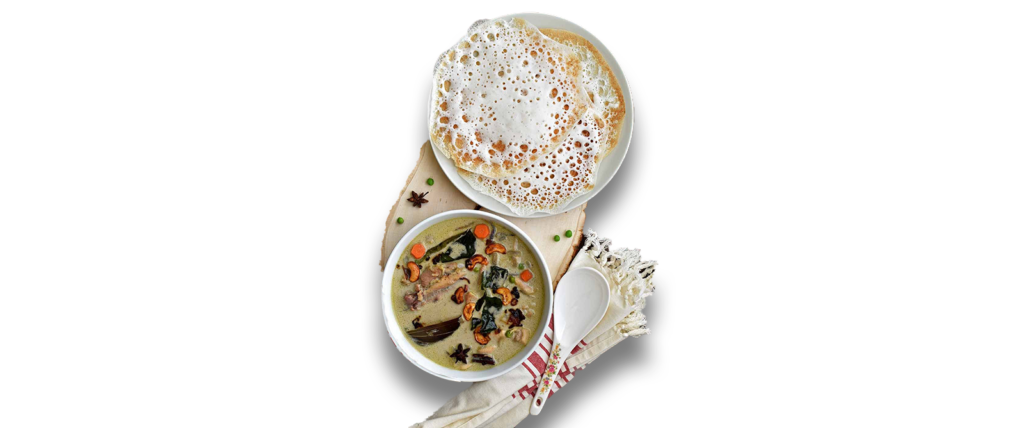 Appam & Chicken stew is a traditional Syrian Christian breakfast food. Appam and chicken stew are a great combo. Appam is a rice pancake, made from rice that has been soaked, ground and allowed to ferment. Unlike the usual pancakes, which are flat and disc-shaped, appams are bowl-shaped, thin and crispy along the edges and soft and fluffy at the base.
Like every other traditional Kerala dish, the chicken stew served as an accompaniment, is cooked, in coconut milk. The dish is lightly spiced and may contain bits of vegetables, along with chunky pieces of chicken.
3. Nadan Beef Fry
The dish is a burst of flavors; the cooking process involves bite-size beef pieces to be marinated in a mix of spices and vinegar and then slow cooked until the pieces turn soft and succulent. Slivers of coconut and curry patta, give the dish a distinctive taste.
Nadan beef fry is a dry dish and makes a great starter – have it as you down a glass of chilled beer or the local toddy or your favorite drink. It also makes a great side dish and goes well with rice and kachimoru as also with appam or puttu or the good old roti.
4. Payasam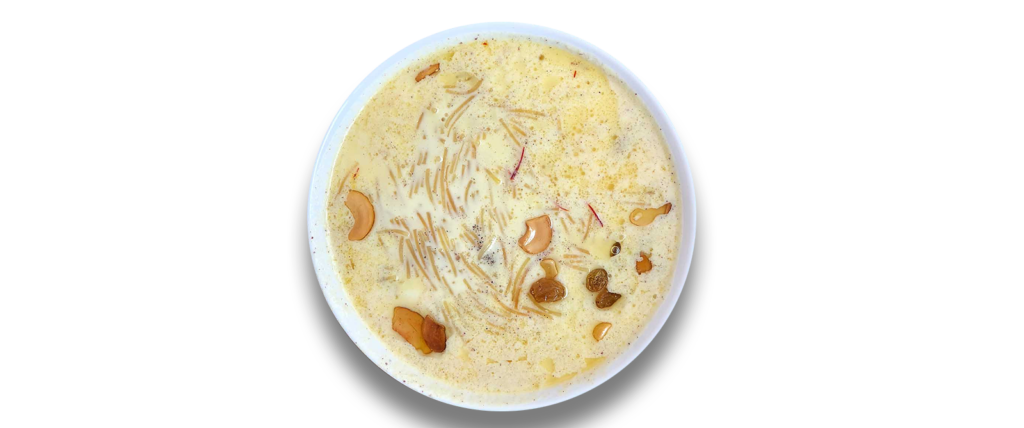 Payasam is the traditional dessert of Kerala. It is served on special occasions and also special guests. There are several variations of the dessert. If you like the taste of coconut, you are sure to fall in love with the refreshing elaneer payasam, made from tender coconut.
Other variations include channa dal payasam, semiya payasam, aval (poha) payasam or the ada (rice) payasam, sago payasam, etc. The addition of jaggery in payasam gives it a distinctive taste and smooth texture, that will have you reaching out for more.
5. Karimeen Pollichathu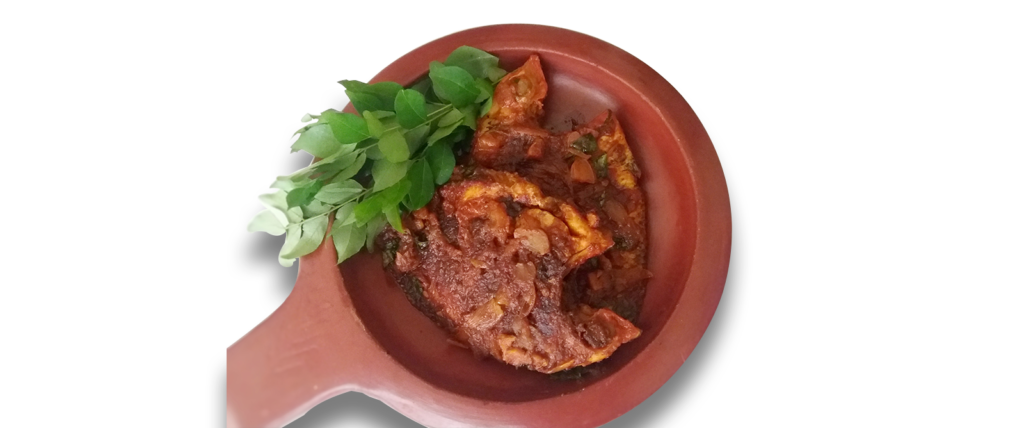 Imagine unwrapping a parcel on your plate. That is what karimeen pollichathu makes you do. This beautiful dish comes wrapped in banana leaves. Fish is marinated in spices and herbs, wrapped in banana leaf, and steamed until it is done. The fish absorbs the subtle aromas and flavors of the marinade and the banana leaf, as it is gently steamed. This fish dish is to die for. It is moist, full of flavor and melts in the mouth.
6. Malabar Duck Roast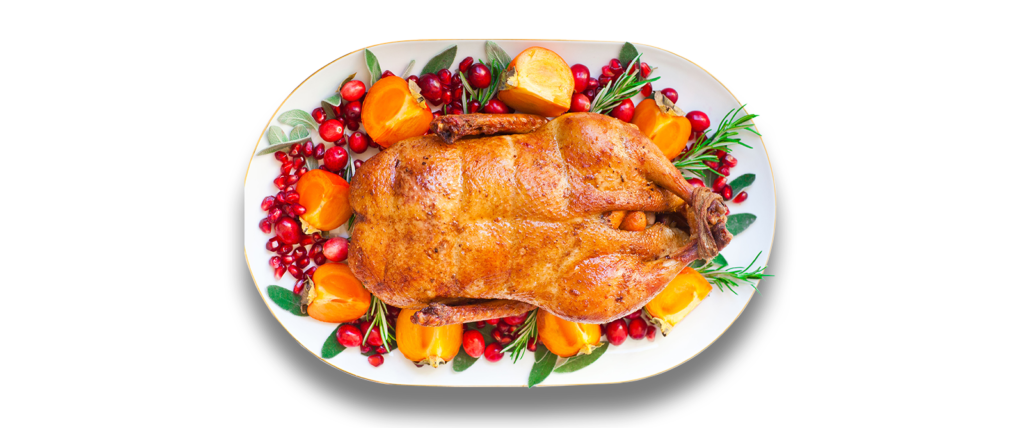 You can expect to find duck on the menu of almost every restaurant, in Kerala, just the way you are sure to find fish and rice. Duck is a staple delicacy, of this region.
The aromas emitting from a bowl of Malabar duck roast are drool-worthy. The spices and the vinegar blend so well with duck meat. The meat is juicy and tender and full of flavor.
7. Malabar Briyani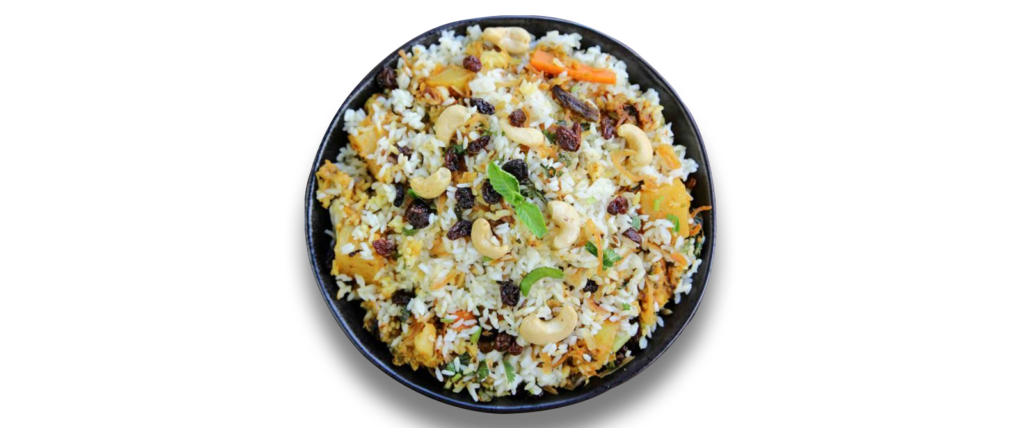 Malabar Briyani is delicious, just as biryani is supposed to be. It is full of fresh spices but is not overly spicy. A special variety of rice, called Kaima rice, is used in this traditional biryani. It is thin, short-grained rice, that cooks to perfection and is delicious. The rice and the meat, blend their flavors, to create food magic! Malabar biryani is also called Thalassery Briyani.
8. Chattipathiri
This dish is an Indian version of the Italian lasagne. The Chattipathiri is a Wayanad special snacks on Ramzan – it is usually served during Iftar when Muslims break their fast. The interesting dish is prepared by layering thin crepes, dipped in a mix of egg and milk, into a mold. Each crepe is layered with a filling.
You get savory and sweet variations of the dish – the savory Chattipathiri is layered with meat, chicken, and egg, while the sweet version has mashed bananas and grated coconut as the main filling.
9. Chemmeen Pathiri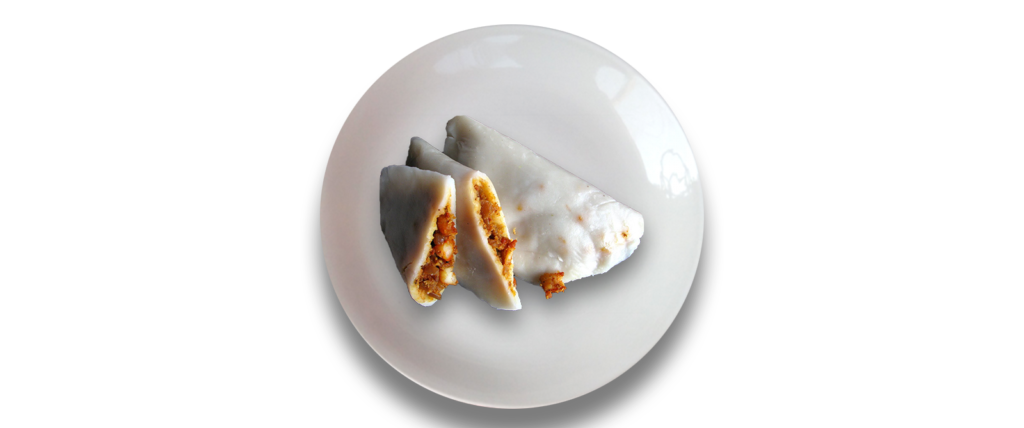 This is another iftar special, unique to this region. Chemmeen Pathiri is like a puff pastry, but it is steamed instead of being baked. Chemmen (prawns) are cooked separately and spread between two layers of rice pancakes, and then steamed in banana leaves.
10. Puttu & Beef Fry
Another great combination that you are sure to relish. Beef fry or Beef Olathiyathu is scrumptious, by itself, but its yummy quotient doubles when it is eaten with puttu. Puttu is typically served at breakfast and tastes best with beef fry. Puttu is a steamed dish, made by layering rice powder and coconut, in a special kitchen vessel. What you get is a cylindrical cake of steamed rice and coconut.
Forget the calories and get ready to relish the favorite Wayanad food items